If there is one term that gets thrown around more than any other in marketing it is the term keyword. The improper usage in everyday discussion will often cause me to grit my teeth. I do not fault people who genuinely do not know what they are, but I do fault those people that should know better as they are perpetuating myths and spreading disinformation to others to cover their shortcomings. (A little brutal, I know)
There are a lot of technicalities in our industry and many of them can be quite difficult to grasp in a single conversation. Keywords is not the simplest subject to learn but it can easily be explained. This is important because people have expectations based upon many of the wrong descriptions I have heard over the years.
Meta tags have not been utilized in years
No one uses Meta Keyword tags anymore. If they do, then they are wasting their time. Search Engines jettisoned this as a ranking factor more than ten years ago because it was one of the top ways marketers manipulated organic search results to get a page to rank for terms that had nothing to do with the SEO content. This is why you now hear so many articles talk about on page optimization. Meta Keywords were in the page code and so no one could tell from just looking at the page that the keywords were different than the page intent.
When you hear someone tell you about meta keywords they are either misleading you or they are unaware themselves. So steer clear for SEO or call them out on it.
My SEO company offered to increase the number of my keywords from 20 to 40
"What does that mean?" should be the first reply. Considering most websites rank for hundreds if not thousands of keywords, this is a pretty interesting offer. Your website does not rank on page one for every term and some terms that it does rank for have little interest to your business. If you log into Google search console you'd be amazed at the amount of keyword search terms your website is known for in Google's algorithm.
But it comes down to which one's will provide the qualified traffic you are looking for. So will your SEO company just provide more reporting on these terms or will they actively work to try and get you ranking higher for them. Reporting on traffic and rankings is easy. Attempting to get you in position one or two for a highly competitive search result is hard work. So the next time this offer is extended, be sure to get a clear understanding of what they actually mean.
Keywords are used extensively in paid search
If they are guaranteeing placement, they are either misleading you or running paid ads. Which is not SEO.
Where SEO has many different elements, Google Ads is almost completely focused on keywords. You quite literally pay for ranking in search results for these terms. It is a great way to get in front of your target audience but it comes with a price. This is a bidding process and in it's most simplified form. You let the search engines know what terms you want to rank for and get charged every time someone clicks on your ad.
Knowing which keywords you want as well as which related terms you do not wish to pay for requires a solid understanding of search engine marketing and a watchful eye so as not to spend your budget on words having little to do with your business.
They are a critical element for search engine optimization
Keywords and their related terms are the lifeblood of SEO. They are a target. If you want to drive qualified traffic to your website, you really do need to know what you want to rank for. Once you have that, you can then put a plan into place to make that happen.
Who currently ranks for that word?
What are the related words and terms that people search for and where does my site rank for those?
What content needs to be written to achieve this goal?
What websites generally link to this type of information?
Do I have tools for conducting this type of keyword research?
When dealing with an SEO expert, they will often talk about the difficulty and obstacles in ranking for terms. (If they are valuable to you then they are valuable to many businesses.) this is not a subject that should be sugarcoated. If all you want to hear is how easy it will be you will find plenty of SEO companies out there that can provide that at a very affordable price.
---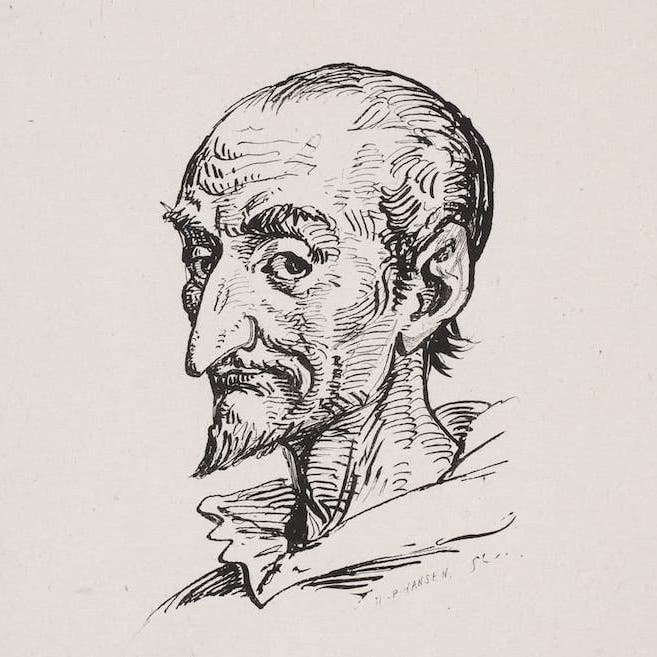 "What's in a name? That which we call a word. By any other keyword term, would it still not rank the same?"

— Definitely Not Shakespeare
You need to be realistic in your expectations
There is a correlation between the competition for certain terms and the amount of effort that is required to rank on page one. There are some businesses that figured out years ago the value placed on ranking for certain keywords. Traffic from these searches can bring lots of leads and sales and those businesses have been fighting for those top spots for years. You can definitely see this clearly if you are running PPC as these terms often have a high cost per click. Competing businesses are bidding because the resulting value is high.
What is the research process?
Identify the main keywords that best describe your business and get them down into a document, spreadsheet or notepad.
Utilize a tool like Ahrefs or SEMRush, or even Google Trends for your research. Some of them even have a difficulty scale to provide you with a reasonable expectation of how competitive these words are and the difficulty of ranking for them. (these are estimations)
Utilize these keyword tools and look at your search console tool to see how well your website ranks for these terms and specifically which pages.
Now look at the data in the research tools and look at similar terms and extended phrases. You may find some of these to be less competitive and easier to rank for.
How much search volume there is for each to be sure it is worth the effort compared to the difficulty.
Use these tools once again to see who is ranking for them and why. Really look at the pages themselves to get a sense for why Google chose those pages. Is their content quality? Do they have lots of strong backlinks?
Now go back to your website and review it with the same critical eye. What improvements can you make? If you were not ranking at all, do you need to create new pages specifically for that keyword or phrases?
As you build links for other websites, or for your own website internal links, be mindful of the anchor text and to utilize optimized words.
Be sure the content you create is related to your list. Bring focus to those keyword terms in your headings, title tags, backlinks etc.
Now you need to track them. How are they ranking? Do you have multiple pages ranking for the same word or term?
Always be thinking on what can I do to improve my positioning for each term but not tat the expense of other important goals.
Do not stuff your keywords
At first it might make sense to jam the terms in your SEO content as often as possible. I assure you the algorithms have dealt with this in the past and this practice has been addressed. You do not want to read a page that uses the same word incessantly and neither do the search engines. Like you, they have become very adept at identifying the subject matter of the written content. Here is a general rule for best practices: if it seems stuffed and unnatural, then it is.